Ready to launch YOUR OWN FIVE STAR HENNA BUSINESS?
The Accelerator Program
It's time we said goodbye (forever) to the idea of being a starving artist.
The Accelerator is a 100-day online educational program for high-aspiring henna artists who want to build a profitable business doing what they love.
Launching a successful business as a henna professional requires equal parts creative ingenuity and unshakeable business savvy. It's not enough to know how to design beautiful piece — you also need vision, strategy, and consistency.
Without guidance along the way, the trial and error of getting a business off of the ground is enough to wipe it out before it even gets air beneath its wings.
The Accelerator provides the step-by-step direction that you need to launch your henna business confidently and with clarity.
You're A Great Fit for The Program If…
Whether you hope to start your henna side hustle on the right foot, make henna your full-time career, or take your existing henna business to the next level, the Accelerator will help you to:
Clarify the direction you're going in your business

Identify and maximize your competitive edge in the market

Create irresistible service offerings

Develop your brand's unique aesthetic and culture

Communicate with your target market effectively and with authenticity

Design a website that converts browsers to bookings

Curate an effective marketing plan for business

Price and position your henna services for maximum profitability

Establish sustainable business practices

Cultivate a community that is fueled by qualified referrals

Systematize your back office operations for increased productivity

Introduce automation to protect your time and professional boundaries
And you'll do so with the hands on guidance of a five-star, seasoned henna professional every step of the way.
About the Program
The Accelerator is the only program of its kind - designed exclusively for henna artists who are ready to take their business to the next level. Structured as an action-centered, results-focused program, the Accelerator takes you through the most fundamental portions of building a business as a henna professional.
The primary objective of the Accelerator is to provide you with both the targeted guidance and invaluable support you need to successfully launch a henna business that is both profitable and sustainable.
Consider this…
The average cost of an MBA exceeds $60,000 for a two year program.
The Accelerator takes you through the core themes of a quality MBA program - including business foundations, marketing strategy, brand positioning, business administration, and more - as they directly apply to the henna industry, all within a 100-day intensive.
built for henna professionals
By A Henna artist just like you
Working as a henna artist can be incredibly rewarding - but it can also be incredibly exhausting and without much return if done wrong.
In our industry, we face the unique challenges of undervalued work, an under-educated public, oversaturated markets, and the ever present objection, "I know someone who can do it cheaper."
But truly?
None of those things matter at all if you have the right business strategies in place.
With an effective marketing plan, an engaging brand message, and efficient back end systems, you can build a successful henna business.
And to be clear, you don't even have to be "the best" artist on the scene.
You see, "best" is relative, and with proper brand positioning, you can poise your business as the best option for your client base - regardless of your cost, your skill, or the size of your following.
Inside of the Accelerator, you will learn how to mix the essential brand-building ingredients to launch a profitable henna business — and all with the support of a henna artist who has been there, too.
the Accelerator timeline
Upon enrolling, you will receive immediate access to the course pre-work, designed to prepare you for maximum success inside of the program.
You are strongly encouraged to enroll early in order to familiarize yourself with the platform, introduce yourself to your fellow participants, and take advantage of the preparatory resources provided to you during the onboarding process.
The Accelerator includes nine modules in its core curriculum, all of which are delivered over 100 days. Modules become available on a weekly or biweekly basis, depending on the suggested implementation timeframes.
After completing our 100 day live program, you also receive an additional 20 days of continued support and access to the extended resources available in the Hennapreneur Vault.
Spring 2020 Accelerator
open enrollment
Enrollment for the Spring 2020 Accelerator is Feb 17 - February 21, 2019.
The live program is 100 days — with 20 additional days of follow up support — and runs from March 2 - June 30, 2020.
Complete Online Learning
We know the struggle.
Juggling your life's schedule, paying steep travel expenses and registration fees, only to maybe find one or two business sessions at that henna conference. (And that's not even to mention trying to actually remember and apply what you learned once you get home.)
The Accelerator is available entirely online - with no need for expensive travel or inconvenient accommodations. Access the course curriculum and resources - including videos, audio files, PDFs, and more - from anywhere in the world. Visit (and revisit!) the content on your time, and lifetime access means you'll have the most recent program updates at your fingertips whenever you need it.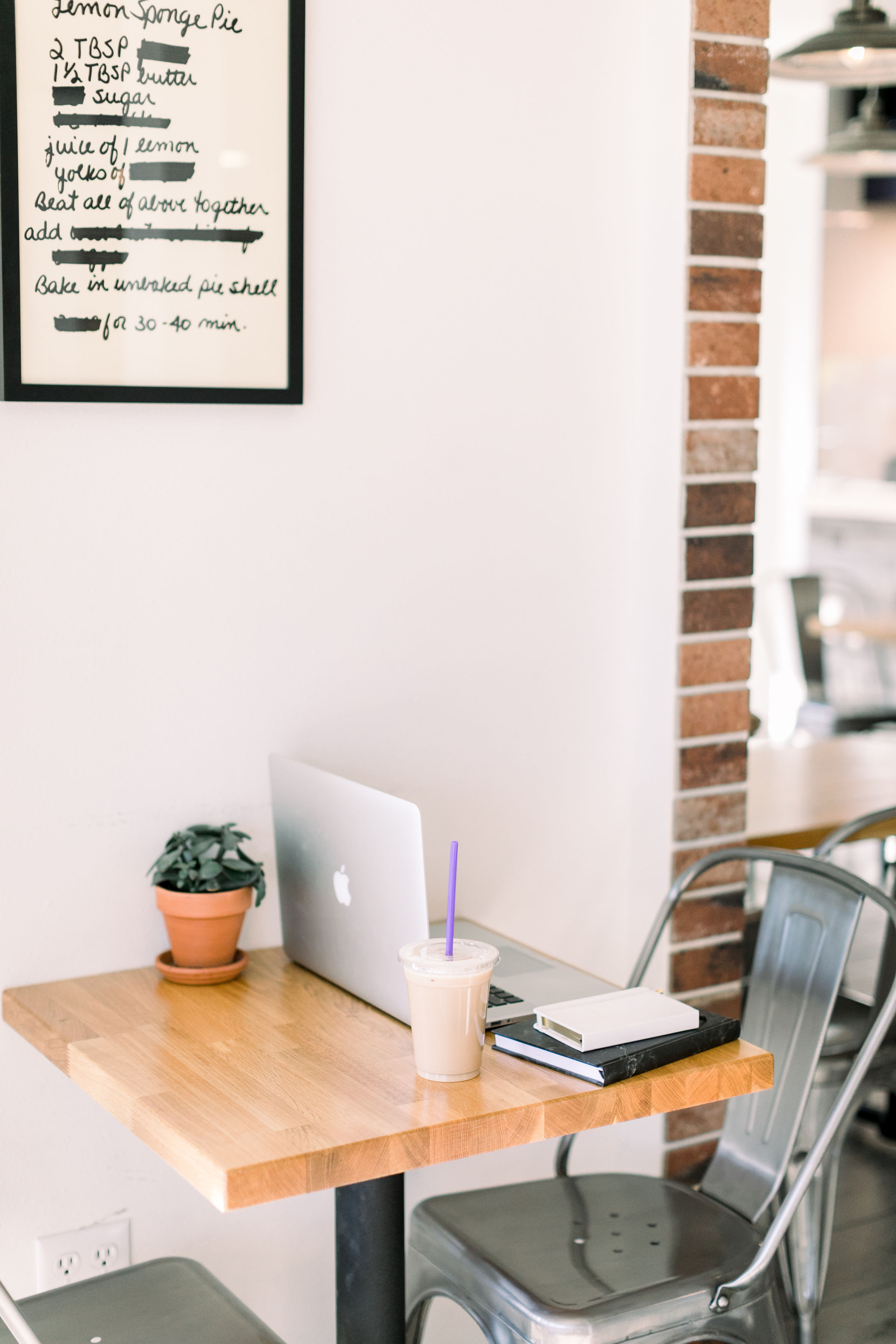 program commitment
Let's be clear: the Accelerator is a rigorous and challenging program. Within our 100 days together we will charge through the core curriculum, covering an array of content that relates directly to the growth of your business - no fluff and no busy work.
In order to stay on track with the program timeline, we suggest that you be willing to commit an average of 5-7 hours each week to the program. Some days will require only a few minutes to complete your tasks, while others will require more planning and attention.
Remember, as we progress through the program, you will be able to revisit all content at your leisure, as many times as you wish.
As with all things, the more time and effort you are willing to dedicate to your business' growth, the more significant your results will be.
Your successful completion of the program is our priority.
The greatest challenge in launching a successful business isn't knowing what to do - it's understanding why, when, and how to do it. As a program participant, you receive the guidance you need to take your henna business to the next level.
Inside of the Accelerator, you are never alone in the learning and application process. Throughout the program, you can count on ample support including:
Daily Mentorship in the form of instructional, motivational, and content-specific emails to guide you through the program

Private Forum for lesson-specific discussion within the comments of the course platform
Live Coaching Calls so that you can get the feedback and clarity you need as you progress through coursework confidently

Exclusive Student Community for added encouragement and accountability
At the end of the program, you receive an additional 20 days of support while you catch up, revisit, or further explore course content.
Totaling four months of hands-on direction and engagement, the Accelerator provides a complete roadmap for your success. All you need to do is show up and do the work.
What you'll learn inside of the Accelerator
Core Program Curriculum
Program Overview
Over 100 days, you will work closely with Chelsea and your course colleagues to progress through the following nine core learning modules:
Set the stage for your success and lay the groundwork for your business because the best gift that you can give your business is a solid foundation
Finding The Right Clients
Identify who you want to work with and discover where and how to connect with them so that you can be super clear on your brand's message
Curate your brand's visual aesthetic and write a brand story that your clients will love — and that feels authentic to you and in alignment with your values
Build a beautiful, high-converting website designed to turn browsers into bookings without any headaches or hassles — no coding or web building skills required
Develop a strategic content marketing plan to stay connected with your audience and attract new clients without taking up all of your time or wondering what to post next
Set yourself apart in your local market by establishing your business as the obvious best fit for your clients regardless of what the competition is doing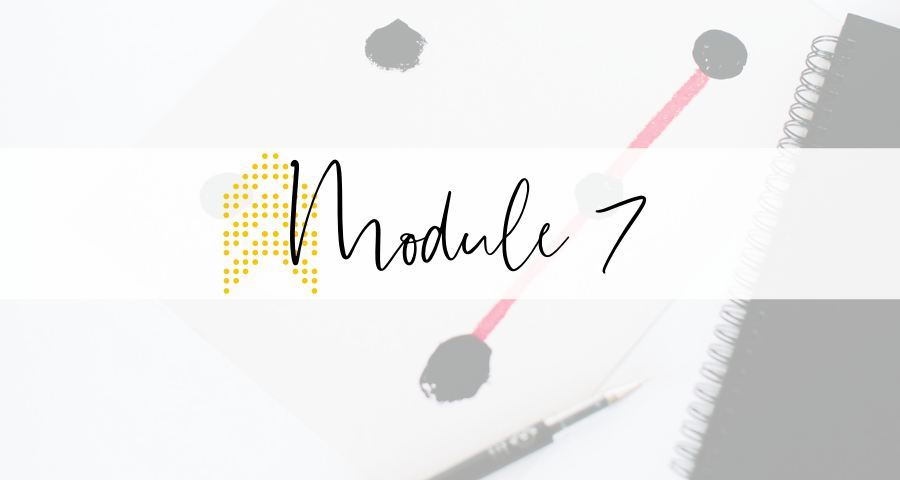 Define your complete service suite and price your offerings to showcase your value so that you can make more money without working yourself into the ground in the process
Streamline your workflow, organize your processes, and systematize your business for maximum productivity to protect your most valuable asset — your time
Create a standout customer experience that transforms clients into raving fans, repeat visitors, and fresh referrals for you to rinse and repeat your process
bonuses included with your tuition
YOUR OWN DONE-FOR-YOU WEBSITE TEMPLATE
($297 Value Included in Your Tuition)
Our easy, done-for-you website template will help you to quickly launch your henna business' website — including all of the details that your online presence requires. Don't wait to show up professionally and authentically online. Our template makes it easy for you to create a custom website in days, and during our website building module you'll learn exactly how to take the template and make it uniquely yours. Drag. Drop. Done.
Complete henna contract + Business bundle
($272 Value Included in Your Tuition)
Henna contract templates. Profit & Loss templates. Comprehensive business plan. Protect your time and your business with our complete business bundle. You get it all when you join the Accelerator so that you can fill your business' tool box with the essential resources you need to run your business smoothly.
Unlock the Hennapreneur Vault
We are dedicated to your success — both inside of the Accelerator and beyond.
While we focus on specific tasks throughout the first 100 days of the program, you will have access to an assortment of additional courses and resources - all of which unlock on Day 101.
After graduating, you'll have the option remain inside of the Accelerator's Inside Circle, a private community for Accelerator alumni. There you can connect with others who have the also completed the program and who share your drive and business acumen.
Members of the Inside Circle receive continued access to the Hennapreneur Vault - an ever-growing collection of business resources and never-before-seen content shared only in private coaching.
Membership to the Inside Circle is by invite only, and is made available for a convenient low fee of $30/mo. after your graduation.
Throughout the program, you will work closely with Chelsea Stevenson, founder of Hennapreneur and the owner of Cardamom & Clove Henna based in Baltimore, MD.
Chelsea began working with henna in 2011, and transitioned into her role as a full-time henna artist in late 2014. Today she is recognized as the most celebrated henna artist in her city, serving over 800 clients per year and operating from her recently opened henna boutique - the first of its kind in her city. Not only has she been included in the Best of Baltimore for her own business' success, she's also served as an instructor at a number of the top henna conferences in the world with a focus on business education and strategy.
Using the roadmap that she paved to start and grow her own five-star henna business, you will learn the no kidding technical, tactical, and transformative ways to launch a henna business that makes you proud to show up and work in every single day.
Hear from others…
Want an idea of what you too can achieve? Listen to the results of our past students!
start booking more stellar clients…
…making connections that matter…
…And challenging the limits of your business
With the help of a trusted mentor who knows the way…
Our approach to business is largely holistic, and acknowledges the importance of your personal well-being as a critical role in your business' growth. While working with Chelsea, you can expect to be challenged both in your business and in your personal development.
Hennapreneur recognizes success as equal parts personal and professional gain. Inside of the Accelerator, you will learn how to build your business in a way that respects and protects your personal time and boundaries, yielding sustainable processes for continued success.
…for a fraction of the cost
Inside of the Accelerator, you will work closely with Chelsea including nine live calls in a group coaching environment. The comparative investment to privately hire Chelsea for this much support equates to $2,250 — and you can receive both this and the amazing program content for a fraction of the cost.